News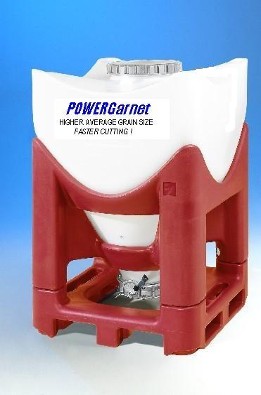 POWERGarnet is now making life much easier for water cutters.

Many machines supplied in the last millennium came without a hopper and manual refilling of the pressurised vessel with garnet from 25 kg bags was necessary.
We can now supply a hopper as in the picture for use with a forklift truck.